Teams that grow alongside your company.
We assemble and allocate perfect teams for your projects and challenges.
Grow your team in 3 weeks and take control of your backlog with consistent and predictable deliveries.

Productive professionals in their first week, prepared to work with your stacks, processes, and culture.

Increase engagement and productivity in your team with our continuous people, expectations, and communication management.
Modern companies must quickly expand their teams to carry out increasingly complex technology projects, but the traditional hiring method takes three months per professional. In three weeks, we assemble and allocate teams ready to work on your strategic projects, allowing your company to grow consistently at the speed it needs.
How Impulso's team extension works
We study your team's configuration
In a 90 minute call we map your context, including tech stacks, tools and processes used by the teams you wish to increase. We also analyze your business' strategic challenges and your expectations on hard and soft skills, knowledge, and attitudes for potential professional allocations.
1
We assemble a new team in three weeks
Our proprietary process leverages on a decade of experience and tailor-made tools to select and validate ideal professionals to your projects and challenges. Beyond triages, interviews and background checks, we also apply careful technical validations through more experienced specialists compared to the person under review.
2
We Kickoff your new team
We prepare and review our professionals so they easily integrate in your teams with synergy, so they can use your tools and take part in your processes naturally. Our professionals arrive at the kickoff meeting knowing how your organization works, what are your expectations, and are ready to deliver results in their first work week.
3
Why managers prefer Impulso
Better quality deliveries
We analyze and understand your teams, processes, and culture to select professionals with skill fit, experience in your market, and ideal work style for your challenges.
A rapid increase in deliverability
We set up and prepare teams measuring the best fit in the shortest time and follow the ramp-up of professionals aiming at deliveries in the first week of work.
A wider range of skills and project types
With the flexibility to quickly switch profiles and the unbeatable range of skills we offer, you can create teams for new types of projects at any time.
Strategic knowledge stays in the company
We are the ones who will adapt and integrate into your way of working. We also make it possible for you to hire professionals to your team after a one-year contract with us.
Any Role.
Any Stack.
We offer a wide variety of roles for allocation
130 thousand
Tech professionals in our community
5 million
Messages exchanged in our communication channel
150 roles
And different stacks available for allocation
Backend
Ruby on Rails
Java
.NETPHP
Python
Node.js
Go
Frontend
React
Angular
Vue.js
Flutter
Javascript
TypeScript
HTML5 / CSS3
Mobile
iOS
Swift
Android
Kotlin
React Native
Xamarin
Ionic
Management
Agile Master
Tech. Leader
Scrum
Kanban
Product Owner
Project Manager
Product Manager
Design
Web
Mobile
Product
UX/UI
QA
Test Architecture
Functional Testing
Test Automation
Data Entry
DevOps
SRE
CI/CD Management
Cloud Especialist
Environment Management
Data Science
Big Data
Data Architecture
Machine Learning
Business Analytics
Some of our talents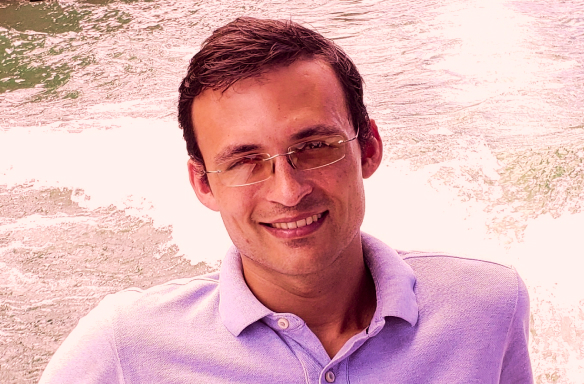 Diego Polido
Senior Software Engineer
Software developer since 2007, he has worked on teams of various sizes, with extensive experience in international projects. Specializing in Ruby and Javascript, he works as a full-stack, prioritizing high-impact products and projects.
Where they have worked:
Jederson Zuchi
Senior Fullstack Developer
Has 20 years of experience in system analysis and development using numerous languages, technologies, and frameworks, front and backend. With a solid knowledge in Golang and Agile Management, his goal is to develop high-performance teams.
Where they have worked:

Augusto Romeiro
Sr. Fullstack Developer & Scrum Master
With extensive experience in Data Science and Big Data, he has solid knowledge in Python, Java, and Agile Management, in a career of over 10 years. He is interested in application scalability, best practices in development, and software architecture.
Where they have worked:

12 years
Over the last twelve years, we have refined our exponential team growth process and created matching systems and algorithms to make the process more efficient and accurate. This way, we deliver the best fit in the shortest time.
Most technology managers cannot dedicate enough time to communication management and people development, which causes a decline in product quality, loss of talent, and less predictable deliveries. Our continuous management team accompanies extended teams to increase their synergy and collaboration, making them increasingly engaged, results-oriented, and productive.
A multidisciplinary and experienced team of specialists
Project Management
Our project management team has extensive experience in remote work, agile development, and process optimization to support you and your leadership in increasing the technical quality and predictability of your roadmaps and deliveries.
People Management
Through professionals in Psychology and Human Resources, we manage communication and expectations to support teams to deal constructively with conflicts, reduce turnover, and help people grow professionally.
Product Management
Our continuous management team includes experienced product managers in UX, discovery, product metrics, and good software architecture practices to help you improve your business results.
Strategic Management
We promote periodic meetings and workshops for exchanging experiences among our customers, strategic mapping of business risks and opportunities, and generating insights for decision-making.
Deliver more and better
We help teams with different development styles, stacks, tools, challenges, and business domains to be more productive and effective
Remote
Dynamics
Plannings
Retrospectivas
Inceptions
Design Sprints
Fish Bowls
One on Ones
World Coffee
Feedbacks 360
Business
Domains
Finance
Technology
Education
Innovation
Security
Health
Retail
Housing
Management
Processes
Scrum
Kanban
XP
SAFe
PMBOK
RUP
ITIL
COBIT
Work
Tools
Slack / Microsoft Teams / Discord
Jira / Trello / Kanban Tools
Microsft Azure DevOps
Github / GitLab
AWS / Azure / Oracle Cloud
Ambientes On-Premisse
VDIs / VPNs
Docker / Kubernetes / OpenShift
Increase productivity and collaboration among your teams
Make better decisions and anticipate problems
We constantly measure each professional's Health Score and the team's Health Score as a whole to take preventive action on issues that may impact productivity and predictability of work.
Increase initiative and synergy among your teams
We hold periodic One on One meetings with each allocated professional to understand how to improve their work experience and their ability to collaborate with the team in an increasingly proactive manner.
Improve your teams with continuous mentoring
We continuously monitor teams and leadership, supporting them with mentoring and insights for process optimization and the development of new knowledge, skills, and attitudes.
What our clients are saying about Impulso